Annual Meeting Updates
NOTE: The Online Planner is intended for use on desktop and laptop computers.

Download the 2020 AAAAI Annual Meeting app from the App Store or Google Play Store on your mobile device.
Important Dates & Deadlines
| | |
| --- | --- |
| February 19, 2020 | Delegate early registration fee deadline |
| Week of February 24 | Abstracts will be available in the online program |
| March 13-16, 2020 | AAAAI Annual Meeting in Philadelphia, PA |
2020 Annual Meeting
Registration & Housing Alert
CMR (Convention Management Resources) is the only official registration & housing provider for the 2020 AAAAI Annual Meeting. No other company or travel agency is authorized to register attendees or confirm hotel reservations on behalf of the AAAAI, its exhibitors or its sponsors.

To ensure your personal security, we recommend that you book your registration and housing by visiting the AAAAI Annual Meeting website. It is not recommended to use internet search engines which may direct you to incorrect websites and thus compromise your personal security by collecting your personal information and/or charging higher rates for both registration and housing. Always look for the CMR Official Vendor Badge before booking your registration/housing!

If you are contacted by any agency other than CMR, please email the AAAAI Executive Office at annualmeeting@aaaai.org with the details.
2020 AAAAI Foundation Special Events
Benefit and 5K Run/Walk
The Benefit and 5K Run/Walk are the premier events to attend while you're in Philadelphia. Show your support for allergy/immunology dedicated research by registering for these events!
2020 Keynote Speaker
Annual Meeting Keynote Speaker Announced
Shantanu Agrawal, MD, MPhil, president and CEO of the National Quality Forum will deliver the 2020 Annual Meeting Keynote. The title of his session is Getting to the Results that Matter: Supporting the Transition to Value.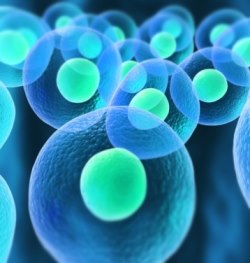 2020 Meeting Theme
New Paradigms in the Management of Allergic Disease – Focus on Biologics
This year's clinical theme at the Annual Meeting in Philadelphia will focus on biologics. The theme makes up about 20% of the sessions at the Annual Meeting and is chosen based on the needs of the AAAAI membership.
2020 Podcast
Planning for the 2020 AAAAI Annual Meeting
David Chaplin, MD, PhD, FAAAAI, Chair of the AAAAI Annual Meeting Program Committee, gives an exclusive behind-the-scenes look at the planning process and discusses exciting can't miss sessions coming up at the 2020 meeting.