Important Dates & Deadlines
| | |
| --- | --- |
| November 29 | Booth assignments emailed |
| November 29 | Exhibitor Service Manual available online |
| November 30 | Abstract notifications out |
| December 31 | Deadline to claim credit for the 2023 Annual Meeting |
| January 3 | Balance of exhibit booth fees due |
| January 12 | Exhibitor Appointed Contractor (EAC) forms due |
| January 12 | EAC insurance forms due to the AAAAI |
| February 23-26 | Annual Meeting in Washington, DC |
2024 Annual Meeting Registration
Join us in Washington, DC for the 2024 AAAAI Annual Meeting
We're excited to welcome you to Washington, DC where collaboration, discovery and innovations in allergy and immunology take center stage. Join us to learn from and connect with renowned experts in the field, discover cutting-edge research and make connections that will last a lifetime. Join us in the nation's capital. Together, we'll turn ideas into action, connect with purpose and create lasting impact.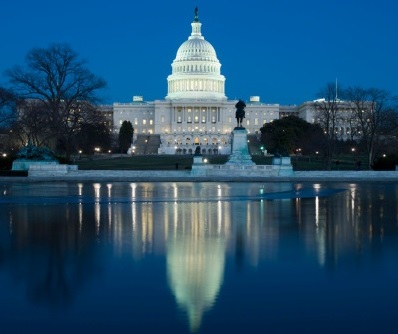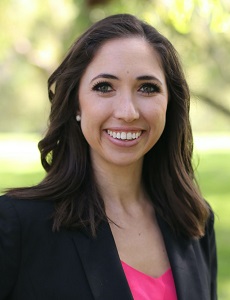 Why Attend?
Here's What Your Peers Are Saying
"I have the best time at the AAAAI Annual Meetings. I enjoy reconnecting with friends over a meal and learning about the most up to date treatments in allergy and immunology. Attending the AAAAI Annual Meeting as a resident through the Chrysalis Project was an important reason I chose to pursue a career in allergy and immunology."
- Christine M. Panganiban, MD, MS
Plenary Sessions
Explore the 2024 Plenary Sessions
Don't miss this year's plenary sessions which will bring together some of our specialty's most esteemed experts to discuss critical topics in allergic and immunologic research and care.
Presidential Plenary: Neuroimmunology: Cross Talk Between Allergy and Other Specialties, Friday, February 23, 2024
Recent evidence suggests an emerging role for neuro-immune interactions in mediating allergic and non-allergic conditions commonly managed by allergist/immunologists. Learn why achieving a better understanding of these interactions is essential for the researcher and clinician alike. Featuring AAAAI President Jonathan A. Bernstein, MD, FAAAAI, Stuart Mazzone, PhD, Peter W. Hellings, MD, and Brian S. Kim, MD.
Microbial Influences on Allergic Diseases: Friends and Foes, Saturday, February, 24, 2024
Explore the role of the microbiome in the development and maintenance of asthma and other chronic inflammatory diseases and learn about current, cutting-edge research geared toward bringing microbiome-targeting therapies to clinic from these experts. Featuring Supinda Bunyavanich, MD, MPH, FAAAAI, Susan V. Lynch, PhD, Raif S. Geha, MD, FAAAAI, and Fernando D. Martinez, MD.
The Link Between Metabolic and Allergic Diseases, Sunday, February, 25, 2024
Learn how metabolic disorders influence the development of allergic disease from this esteemed panel. Featuring Magdalena M. Gorska, MD, PhD, FAAAAI, David Artis, PhD, Jeffrey C. Rathmell, and Fernando Holguin, MD, MPH.
New Insights into the Development and Treatment of Asthma, Monday, February, 26, 2024
Examine the role of epigenetics in the development of asthma and new and emerging molecular targets for management and prevention. Featuring Sharmilee M. Nyenhuis, MD, FAAAAI, Carole Ober, PhD, Elizabeth C. Matsui, MD, MHS, FAAAAI, and Ayobami Akenroye, MBChB, MPH, PhD.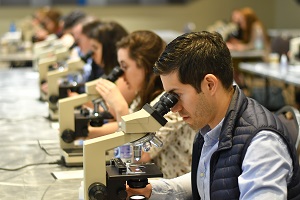 Education
Learn From Transformative Education Sessions and Innovative Research
Explore new and innovative approaches to treating allergic and immunological conditions through this one-of-a-kind transformative education program. Our diverse educational tracks and interactive courses will help you build your skills, increase your knowledge and take your career to the next level. You'll also hear cutting-edge discoveries during special presentations in the Poster Hall, which showcases the latest advancements in allergy and immunology. From clinical practice updates to research methodologies and emerging therapies, you can customize your schedule to match your interests and career goals.
Networking
Connect with Colleagues
Meet and reconnect with like-minded professionals from across the world to build meaningful relationships that will propel your research and career forward. Share ideas and experiences with other attendees between sessions, and unwind and have fun at any one of the many special social events planned. And, of course, make plans to take part in the popular AAAAI Foundation special events, including the Annual Benefit and the new Rally for A/I Research!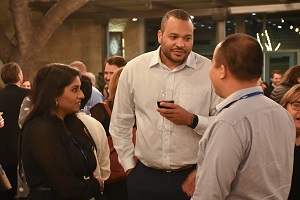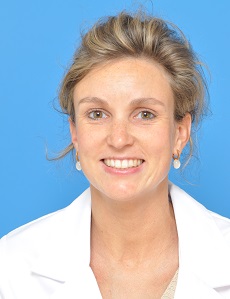 Keynote Speaker
Laura Hel. Van Gerven, MD, PhD, to Discuss Neuronal TRP Channels
Dr. Gerven will deliver the 2024 keynote in Washington, DC. Her keynote session, Roles of Neuronal TRP Channels in Neuroimmune Interactions: Relevance to the Allergist/Immunologist, will delve into studies that concentrate on the involvement of neurogenic pathways in upper (and lower) airway diseases. The session will be held Saturday, February 24 from 3:30 pm - 4:30 pm at the Convention Center, Level 2, Hall D.
Since 2018, Dr. Gerven has worked as an assistant professor at KU Leuven, Belgium. Her current research is focused on the different endotypes of rhinitis and rhinosinusitis and olfactory dysfunction in COVID-19.
2024 Foundation Events
AAAAI Foundation Events
Join us in celebrating and supporting research by attending the AAAAI Foundation events in Washington, DC. Registration is now open for the Annual Benefit on Saturday, February 24 and the new Rally for A/I Research on Sunday, February 25.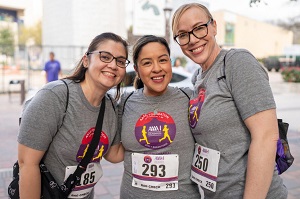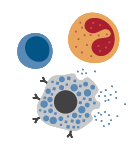 Discovery
New This Year
The 2024 Discovery program Type 2 Immunity in Health and Disease will be a three-day fully in-person conference during the 2024 AAAAI Annual Meeting from February 22 -24 in Washington, DC. The program will feature cutting-edge basic science symposia focused on type 2 immune cells, pathways, and diseases from leading investigators. In addition, the meeting will include ample opportunities to network and to showcase the work of junior investigators through selected short talks, poster sessions, and travel grants. This premier conference focused on mechanistic science in type 2 immunity will connect outstanding clinicians and scientists that work in this area.