Important Dates & Deadlines
| | |
| --- | --- |
| July 9 | Abstract and FIT Case Report Site Opens 10:00am CT |
| August 30 | Abstract Submission Closes at 11:59pm CT |
| September 14 | Case Report Submission Closes at 11:59pm CT |
| February 22-25, 2019 | AAAAI Annual Meeting in San Francisco, CA |
AAAAI/WAO Joint Congress
Photo Gallery
Thank you for attending!
Exclusive Commentary from Joint Congress Speakers
Thank you to everyone who attended the 2018 AAAAI/WAO Joint Congress in Orlando. We hope you enjoyed the educational program and that you return home inspired by the new knowledge and experiences gained from it.
We reached out to a variety of Joint Congress speakers for highlights from their presentations. Read the highlights they provided.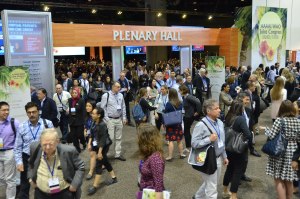 2019 AAAAI Foundation Special Events
Benefit and 5K Run/Walk
Thank you for your support in Orlando and we hope to see you all again at our Benefit and 5K Run/Walk in San Francisco. Your participation supports our young investigators and their research.
About the Annual Meeting
Preview the 2019 Annual Meeting Theme
The 2019 AAAAI Annual Meeting in San Francisco will focus on one of the most prevalent topics in allergy/immunology: food allergy.