Welcome to the AAAAI/WAO Joint Congress
Quick Links
Congress Updates
Calendar
Important Dates & Deadlines
| | |
| --- | --- |
| February 16, 2018 | Career Fair Registration Deadline |
| March 2-5, 2018 | AAAAI/WAO Joint Congress in Orlando, FL |
Registration and Housing
Register Now for the 2018 AAAAI/WAO Joint Congress in Orlando
This meeting is the premier educational event for allergist/immunologists, other medical specialists, allied health and related healthcare professionals around the world, drawing thousands of delegates each year. It offers an unparalleled opportunity to exchange ideas with leading allergist/immunologists and other attendees on the national and international level. Access to ticketed sessions and hotel availability are on a first-come, first-served basis, so you are encouraged to register and book your hotel as soon as possible.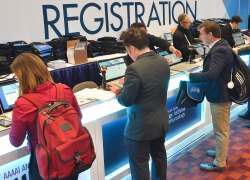 2018 AAAAI Foundation Special Events
Join Us for the Benefit and 5K Run/Walk
Make time for some fun during the Orlando meeting! This year's Benefit will be hosted at Sea World Orlando. The hugely popular Run/Walk starts right outside the doors of the Convention Center. Both events support research in our field.
Benefit: Saturday, March 3, 2018
5K Run/Walk: Sunday, March 4, 2018
About Congress
2018 AAAAI/WAO Joint Congress Theme
The theme for the 2018 AAAAI/WAO Joint Congress is Global Environmental Change and Respiratory Health. Sessions related to the theme will represent about 20% of the educational program. Find out more in our interview with Annual Meeting Program Committee (AMPC) Chair Mary Beth Fasano, MD, FAAAAI, who speaks to how the theme reflects the unique opportunity of having a Joint Congress.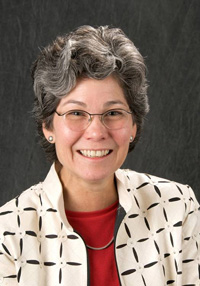 About Congress
Preview the 2018 Keynote
The 2018 keynote speaker is Linda S. Birnbaum, PhD, Director of the National Institute of Environmental Health Sciences (NIEHS), one of the National Institutes of Health (NIH) and the National Toxicology Program (NTP). From this session you will be able to understand unique interactions between genes and environment that contribute to human health or disease, recognize the global increases in non-communicable diseases that are attributable to environmental conditions and identify opportunities to improve human health by modifying environmental exposures.